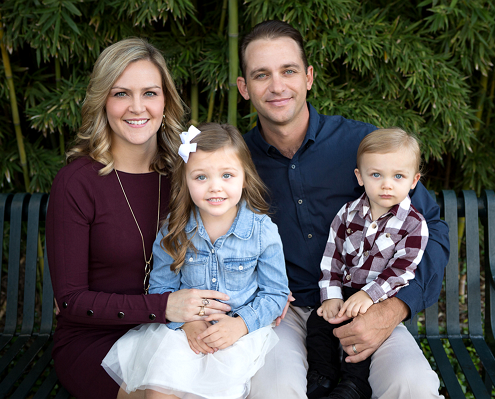 Jeff Minarcik brings the Minarcik family tradition of exceptional home construction to the greater Hill Country area through Brookview Builders.
In 1956 Jeff's grandfather began building custom homes right here in Texas. Through his reputation for excellence he created a family legacy of home builders, one that Jeff continues today.
Throughout high school and college Jeff worked alongside his father experiencing every element of the home construction process.
The pride of craftsmanship and commitment to excellence in the Minarcik family business inspired Jeff to earn a degree in Construction Management from Texas A&M University.
With eight years of experience in his family's custom home building business and now a degree in Construction Management, Jeff wanted a bigger challenge. He decided to take on managing home construction on large scale, in luxury development projects .
Jeff was quickly offered a Construction Managers position with globally acclaimed, Toll Brothers® Luxury Homes, in their Austin area operations.
His knowledge and experience led to a series of rapid promotions. He quickly progressed through various construction and project management roles. When Jeff stepped down from the company, he was their San Antonio Division Vice President.
Jeff's achievements while serving in the company's many role's was extremely rewarding. Regardless of his official title within the company, Jeff never lost touch of the home owner's pursuit of their dream home and measured each decision accordingly.
Today, Jeff returns to his family roots as a private, luxury custom home builder with the additional experience of managing the development and construction of over 300 luxury homes throughout Austin and San Antonio, Texas.