To initiate the process of building your new home, we'll start with a Project Introduction Meeting.
During the introduction meeting you'll share your vision for your home, as well as insights into your lifestyle and preferences.
You may not know every feature or detail yet, but you definitely want your home to be unique, timeless, and of course – custom.
Hopefully you've been compiling photos of features and elements you like from the web or magazine and can bring them to our meeting as well.
If you've selected a home site already, please send us the address as soon as possible, so we may have the opportunity to drive by your location or we can even have your introductory meeting at your site location!
Setting expectations for your budget is also important. Brookview Builders' Jeff Minarcik is an expert resource in home construction budgeting and will help you bridge your wish list with your desired budget.
If you haven't chosen your new home's site yet, now's the time to get that secured. Still need an architect? We're happy to share some tips on selecting an architect for your project.
Once your architectural plans are completed we will schedule a per-construction meeting to finalize plan details, and design. After the site ideas and design are agreed upon in the pre-construction meeting, the plans can be finalized.
This is a great time to begin your mortgage search if you will be financing your new home.
Home Site Selection and Evaluation
Your site is the foundation of your home. If you have found your perfect site, we will do an evaluation and provide feedback including the scope of any work (and cost) that will be necessary before construction can begin.
The evaluation includes:
• Available utilities
• Building codes and restrictions
• Design, materials and landscaping requirements per homeowners association if applicable
• Topography
• Lot shape and size
• Trees or brush removal, etc.
Brookview Builder's founder, Jeff Minarcik loves the building process and bringing your custom crafted home to life.
Your custom home begins with detailed designs and architectural plans. You'll be selecting elements for both design and functionality to deliver a home customized to your standard of living.
We're happy to assist you in selecting an architect and/or a designer for your project. They will have valuable insights on everything from style and colors to technology that delivers the conveniences you deserve.
Already have your designer and architect? Great, we look forward to working with them.
Plan Creation
&

Detailed Proposal
Once you have your site and design, it's time to move on to putting those plans in action. This is where we put your home's construction materials, elements and design choices on paper for an executable plan.
Brookview Builders pays great attention to detail and will provide you the most accurate expectations possible.
After review of your plan and final design adjustments, we'll present you with a proposal including timelines and allowance costs for completion.
Revisions and Construction Contract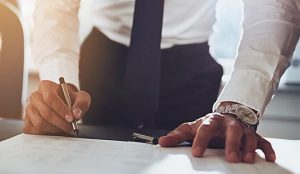 Working together, all aspects of the project contract will be "nailed down" with execution cost and a construction timeline. A finalized contract will be delivered for signatures and funding.
If during the construction process a final selection changes, we will have you sign a selection change order with cost details to ensure that both the builder and client are on the same page. The timeliness of these selections is imperative so that the construction process is not disrupted.
Pre-Construction Services
• Verify project financing
• Finalize contacts list
• Confirm up to date archetecture and design plans
• Pull permits
• Hold site meeting
• Client continues to make design element selections for timely installation
This is an exciting time for you and Brookview Builders.
Keep in mind throughout construction that countless parts, pieces and people fit together to build your home. After all, this is a custom home and we don't cut corners.
Patience is probably the hardest part for you our client. We will keep you apprised of progress every step of the way.
From time to time there will be periods where we're working "behind the scenes" and you may not see noticeable progress. Rest assured work on some of the most important elements in your home is taking place during these phases of construction.
At various points during construction we will schedule a walk-through to ensure the floorplan and selected design features meet expectations so any changes necessary can be scheduled accordingly.
Should change requests be discovered during construction, it's imperative that these be expressed to us, as soon as possible to avoid cost or project completion delays.
Smooth transitions from one phase of production to the next is always our top priority.
Prior to move-in day we will conduct a walk-through with you for a final touch-ups and tweaks list. The city's building inspector will visit for a final inspection and delivery of your Certificate of Occupancy.
Move-in day! This is the 2nd most exciting day for both you and Brookview Builders. There is nothing better than seeing a client's vision a reality and seeing their pride of ownership in the home carefully crafted just for them!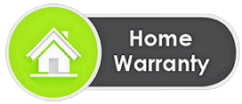 Brookview Builders' commitment to excellence doesn't end once you move into your home! Rather than hiring a 3rd party company, we will come out and perform the necessary repair or replacement. Please contact us for more details.
Thank you for visiting our site. We look forward to speaking to you soon!